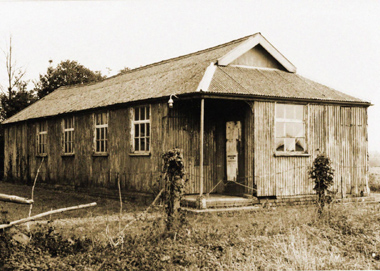 The Reading Room
The Reading Room was given to the village around 1900 by Arabella MacIntosh wife of The Mackintosh of Mackintosh who lived for part of the year in Cottrell House. The aim was to give the boys and men of the village somewhere to go and read the newspapers. It wasn't until 1945 that girls were accepted as members. In order to accomodate the widening of the A48 the room was moved to its present position in 1936.
The room underwent a major refurbishment in 1982 without which it is very likely the facility would have been lost.
NEW BOOKING PROCESS
We now have an on-line booking system. The options for booking will be 1. Use the on-line calendar button below to access the new booking system. All the information about the Reading Room including Terms & Conditions, General Rules, how to pay, the booking calendar and much more can be found by following the link below. or 2. Contact the number on this page and we will make the booking for you.

Events
<!