Local Footpaths
There are a number of ways to find out about local footpaths.
1. Valeways have a large series of footpaths complete with detailed guides. The three below are just examples. The link to the complete set of led walks can be found here.
Valeways Guided Walk Spring Programme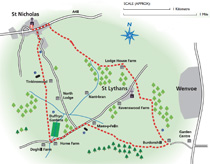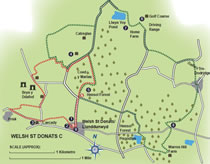 Bonvilston
St Nicholas
Welsh St Donats
2.The Visit the Vale website contains links to another set of 10 walks across the Vale. Again some examples can be found below.
3. The Vale of Glamorgan Council also has a GIS Mapping facility to allow you to see public rights of way by post code