Spring Programme 2020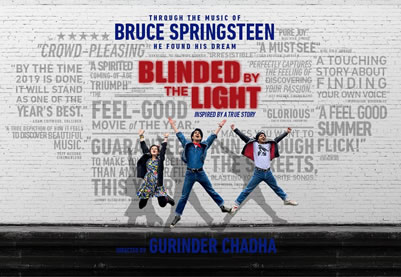 Thursday 12th March - at 2pm and 7:30pm
Blinded by the Light 2019 (12A) -117 mins Drama/Musical/Comedy
Jayed is a British teen of Pakistani descent growing up in 1987 England. Amidst the turmoil of the times, he writes poetry as a means to escape the intolerance of his hometown and the inflexibility of his father. When a classmate introduces him to the music of Bruce Springsteen, Javed sees parallels to his working-class life in the powerful lyrics. As Jayed discovers an outlet for his own pent-up dreams,. he also begins to express himself in his own voice.
Based on the best-selling book by Sarfraz Manzoor, directed by Bend It Like Beckham's Gurinder Chadha, this rousing film has universal appeal for all audiences—young and old alike_ Using Bruce Springsteen's music as a foundation, this film is for anyone who felt like they don't belong and has dared to dream!
---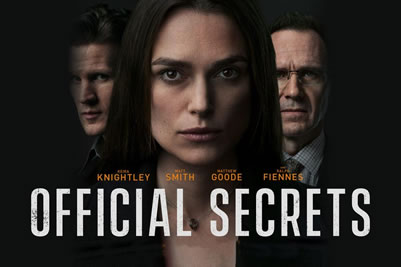 Thursday 9th April - at 2pm and 7:30pm
Official Secrets 2019 (15) -112 mins Drama
Based on world-shaking true events, Official Secrets tells the gripping story of Katharine Gun (Keira Knightley), a British intelligence specialist whose job involves routine handling of classified information. Unable to stand by and watch the world be rushed into an illegal war, Gun makes the gut-wrenching decision to defy her government and leak the memo to the press.
With politics being at the forefront of British societv, who knows what murky dealings will be revealed in the years to come. Official Secrets looks back at the not-so-distant past of the justification for the Iraq invasion.
---